The Roueche Chorale` Presents Colors of Grace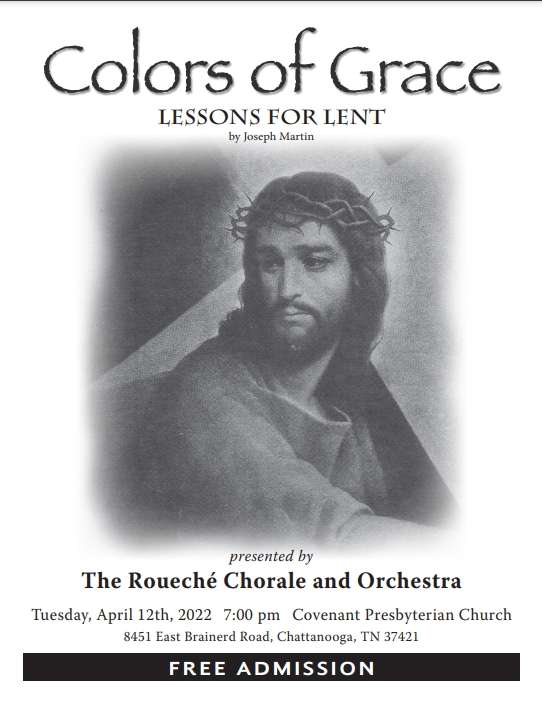 ---
The Roueché Chorale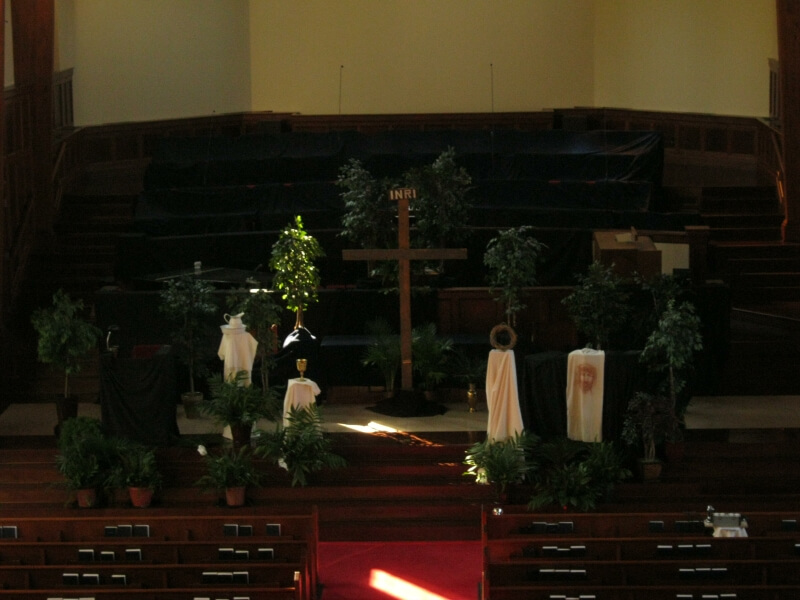 The Roueché Chorale and Orchestra
Will present dramatic Holy Week Program,
"Colors of Grace"
The Roueché Chorale and Orchestra will present a sober and somber Holy Week work entitled, "Colors of Grace." This moving & emotional Scripture based program will include chorus, orchestra, cast, and narrator. The work will portray lessons to be learned from the example of Christ and they will be visually represented by colored cloths and appropriate symbols. "Take My Yoke upon You", taken from the Gospel of Matthew, is stated after each anthem in the work.
The program will be held on TUESDAY NIGHT, April 12, 2022, 7:00 p.m., at COVENANT PRESBYTERIAN CHURCH, 8451 E. Brainerd Road, Chattanooga, TN, 37421. Plenty of parking is available.
THE PROGRAM IS FREE TO THE PUBLIC.
---