The Roueché Chorale Presents
The Chattanooga Candlelight Service
of
Lessons & Carols
---
The Roueché Chorale
---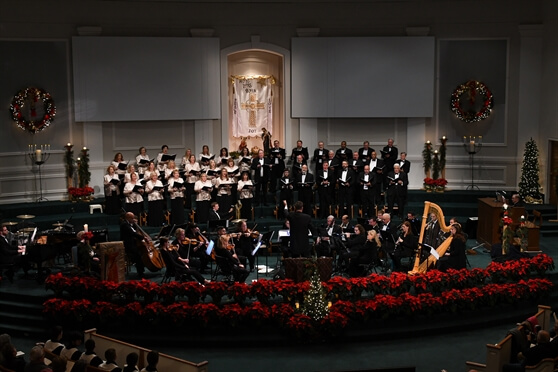 The Roueché Chorale and Orchestra
Will present the 21st Chattanooga Candlelight Service
of
Lessons & Carols
THURSDAY & FRIDAY EVENINGS, December 8 & 9, 2022 at 7:00 p.m.
CHRIST UNITED METHODIST CHURCH
8645 E. Brainerd Rd., Chatt., TN 37421.
THE PROGRAM IS FREE TO THE PUBLIC.
The service of Lessons (Biblical Scripture) and Carols has been designed to tell the story of the birth of Jesus Christ through the reading of sacred Scripture with the inclusion of music from the early church through present-day sacred pieces. The program contains stirring Advent and Christmas music that tells the Gospel Message in a clear and unique way. The program will include congregational singing of traditional carols as well as sacred favorites. The program will conclude with the lighting of candles with congregational singing!
If you haven't made this annual singing tradition a part of your family's holiday plans, you may want to consider making this one of your priorities this year! Again, the program is free to the public.
---